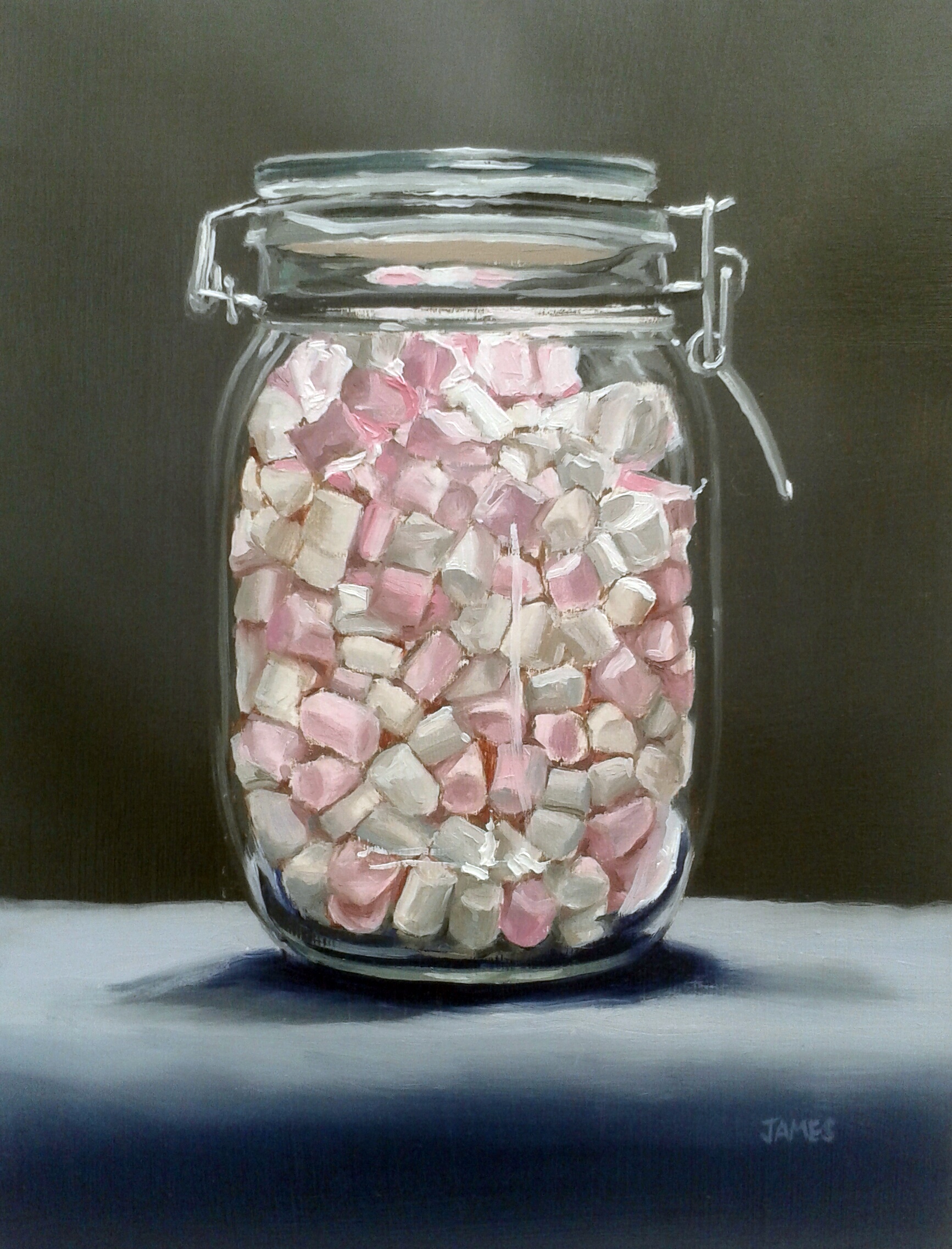 This was inspired by a painting of bubblegum balls in a glass jar that I vaguely remember.  As I recall, it was in a hyper-realist style.
My attempt at these marshmallows is in no way hyper-realist.  Even so, it was challenging enough.  It was one of those paintings where there is a risk of getting bored or just finding it too difficult and then abandoning it half-way through.
It was completed over 2 days, with most of the marshmallows being painted on the second day.  I realised there was no way I was going to be able to 'suggest' the mallows (short of changing style completely).  So I accepted that I was going to have to paint each one individually, more or less.
The hardest thing was figuring out what colour the shadows were, particularly on the white marshmallows.  I settled for various warm greys, with some reflected blue nearer the base.
It's funny, when setting this up I ate a few handfuls of marshmallows (there were too many to fit into the jar!).  Now, when I see the painting, I can taste the sweets.  It's the same with my other subjects, I can smell the strawberries, taste the rum and  imagine the scent of the cigar…
Below is a photo of the painting on the easel next to the subject.