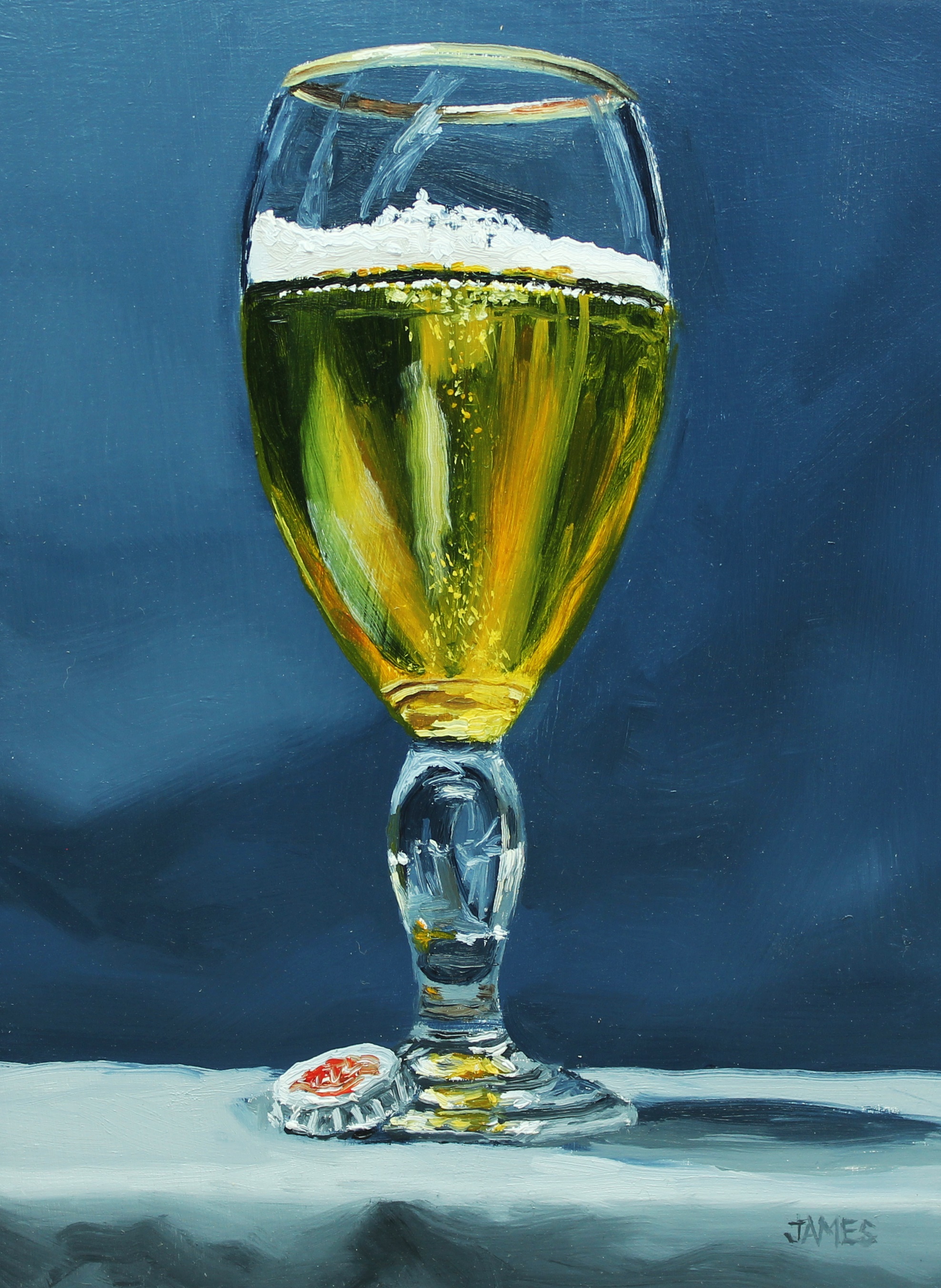 I painted this a few weeks ago but have only just got around to photographing it.
The advertising images of countless beers are probably ingrained in my subconscious mind.  So it's not surprising that I wanted to paint a picture filled with refreshing frothyness myself.   The ornate stem of the glass was also interesting in the way that it's faces caught the light.
The painting was painted "from life" but I had to take a snapshot of the foam and bubbles just after the glass was poured.  By the end of the painting session the drink was flat and I was glad to have the image of the bubbles and foamy head to fall back on in order to complete the work.